Heading South
The equator has been crossed by most of the skippers and the leaders are choosing their route in the Southern Hemisphere. Saint Helena, a highly volcanic island in the South Atlantic, famous for being the last home of Napoleon, is also well known because of the high pressure area that is associated with the island, which controls the weather from Africa to South America.
As the skippers move closer and closer in a South-eastern direction, it will be interesting to see how the this will affect them in the eighth Vendée Globe.
The challenges continue for Rich. On Monday, we received the following update from Rich Wilson :
"We're making our way south heading just about due south. Things have been pretty stable and everything's going well. We've got about 13 or 14 knots of true wind speed from ESE direction and with that there's pretty moderate sea conditions. We had a couple of minor things onboard the boat that I had to deal with – the hydro generator hydraulic stopped working so that was three or four days of trying to figure out a solution for it. I finally did and now it's all solved and the hydro generator is working now. Things like that get your attention for sure – one of the things I know about boats at sea is that when a boat needs you, you have to deal with it right away, it doesn't matter what your speed is."
a toss of the dice

Rich continues: "In the last couple of days I've been able to get more sleep and that's helped a lot so I'm feeling pretty good about things right now. There's a group of 7 boats that got away and they're gone. They're on the other side of what's going to be a massively confusing weather situation right in the middle. There's really no telling what's going to be happen. It's going to be a toss of the dice whether one can get to the south east."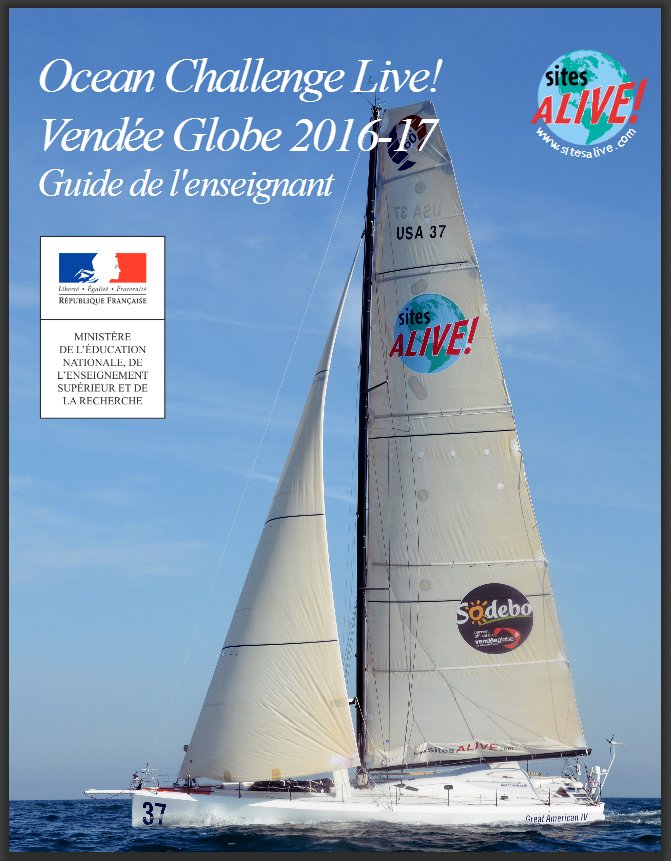 Teacher's Guide translation by Powerling
There are thousands who have reached Everest's summit. However just over fifty have circumnavigated non-stop. Rich's story needs to be told and Powerling is excited to ensure it is heard by the world. One of the efforts of Powerling is the translation of the Teacher's Guide into French, Simplified Chinese and Traditional Chinese. This guide has been approved by the French Ministry of Education and educational institutes have been recommended and stimulated to use this as a teaching tool.
All the adventures of Rich have been followed by pupils in order to excite and engage them in learning, whether this relates to science, geography, maths or history. Thanks to these translations, over a million students are currently following the programme.

The cooperation of Rich Wilson and Powerling for sitesALIVE! serves as preparation to support the long-term vision. Team work, discipline, and focus are vital to initial and long-term success. In translation, sailing, and the race, these aspects are just as important as execution.
Stay up-to-date for more information about the adventure of Rich Wilson, the Vendée Globe and Powerling via our Blog, Facebook, Twitter or LinkedIn page.