Non-stop focus while floundering in the Atlantic
Whilst the leaders of the race have passed South Africa already, entered the Indian Ocean and are just about done with the first third of the race, Rich finds himself in 19th place with a group of 9 skippers close to him in the South Atlantic. Being part of the main chasing pack, they will likely continue to flounder in the Saint Helena High for several more days yet and could well be one whole ocean astern when they pass below South Africa. Currently, about 4,800 nautical miles have been covered by the Great American IV and it has been another long day and night for Rich as mentioned by him in one of his logs.
"In the aftermath of crossing the front between the two high pressure systems, which didn't have anywhere near as much wind as one might have expected, we then headed off to the east, oddly back toward the front, with the forecast anticipation that the wind would shift, allowing us to tack and head south on a more favourable direction".

"About 10 hours before this was predicted, it appeared to be happening. Suddenly we had a big wind shift. I waited about a half hour to see if it would stay or not, and it did. Maybe we should tack now. Let's try it, so we did."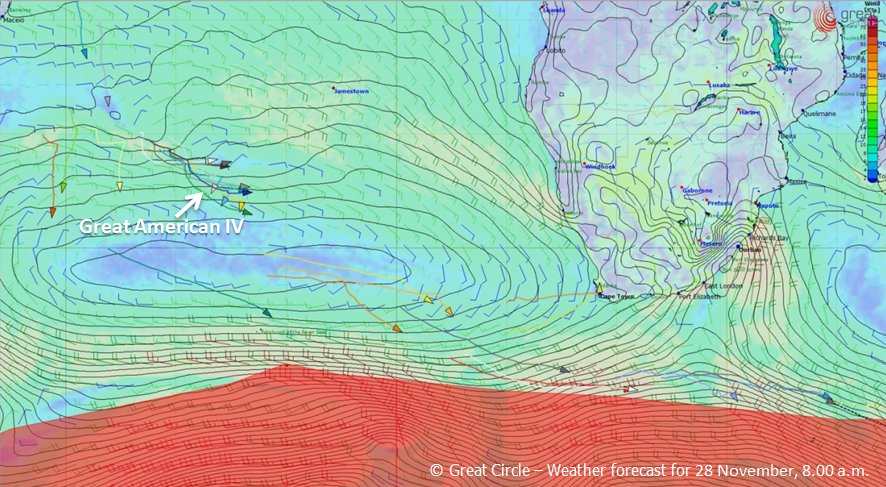 In moments like these, the skippers need to react quickly and maintain their non-stop focus. When sailing a Vendée Globe, weather conditions, sleep deprivation, isolation, as well as physical and emotional fatigue are certainties. Rich combats this with hardened instinct, sharpened through his experience. Powerling can relate to this non-stop focus, as this has been an essential requirement in order to deliver consistent results and remain agile and adaptable when confronted with challenges.


Daily translations of ship logs
One of these challenges has been the daily translations of the ship logs and newsletters during the race, where speed and quality are of equal importance.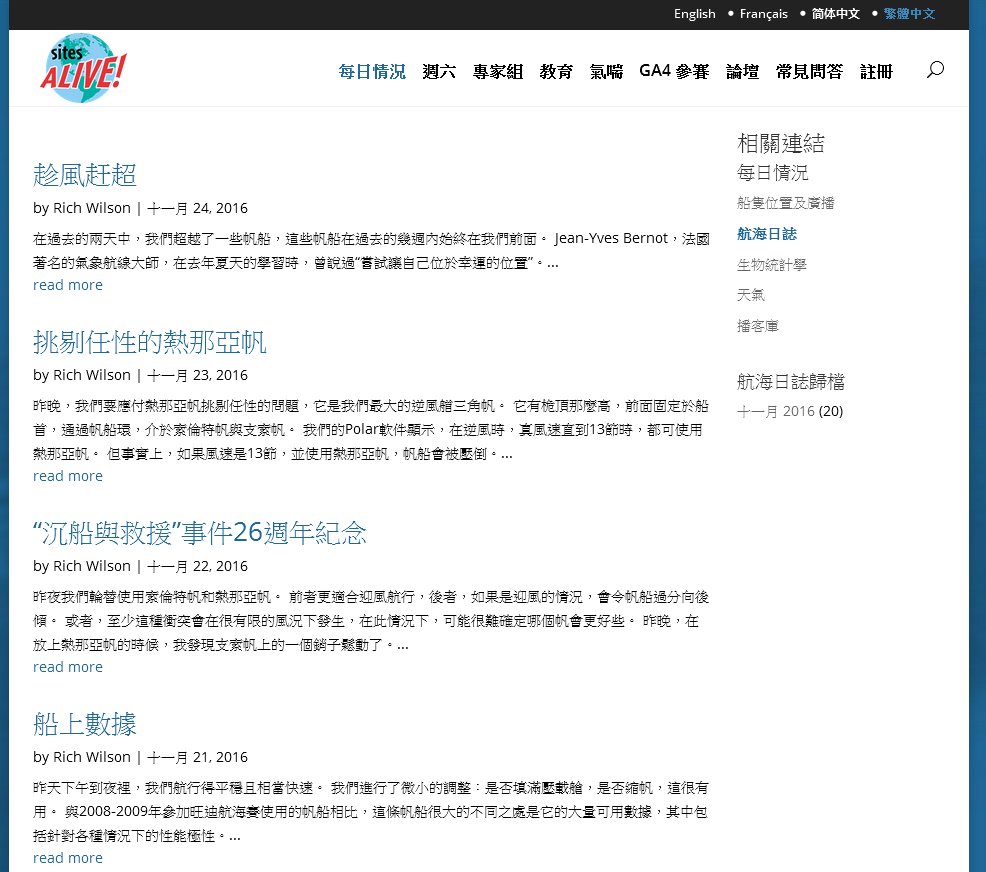 The motto of Powerling is 'Yes is in our DNA' and that is exactly what drives a team that will 'go the distance' with their customers on daily basis. Traditionally translation is seen as the epilogue to business communication efforts. The team knows that peak performance comes with pressure and unforeseen complications. Project managers have hundreds of weekly projects in dozens of languages and time is always of the essence. Focus, organisation, and experience are key to meeting deadlines, consistently achieving success, and fostering future growth.
'Yes is in our DNA'

Whilst the ten frontrunners are experiencing strong winds, the pack (places 11-19) are in light wind conditions. Trailing the leader by 3,000 to 3,300 miles. This slowdown impacts all boats in the eleventh to nineteenth place. Despite the conditions, the skippers are picking their strategy to make the best out of the situation they find themselves in.
Stay up-to-date for more information about the adventures of Rich Wilson, the Vendée Globe race and Powerling via our Blog, Facebook, Twitter or LinkedIn page.